6 Expert Translators on Crafting Better Translations
This Friday, September 30th is International Translation Day, where we take the opportunity to recognize the growing community of translators around the world.
As one of today's fastest-growing industries, translation plays a critical and influential role in globalization, especially as more and more businesses are moving online and becoming accessible at an unprecedented scale.
Despite developments in translation technology, nothing comes close to the quality of work produced by professional translators.
With their linguistic training and dedication to their craft, they're able to break down language barriers with a human touch that machines simply can't replicate.
To celebrate this occasion, we've asked 6 long-time OneSky translators for their top tips for translation and what they love most about their work.
(Read through to the end for a special discount for our Professional Translation services!)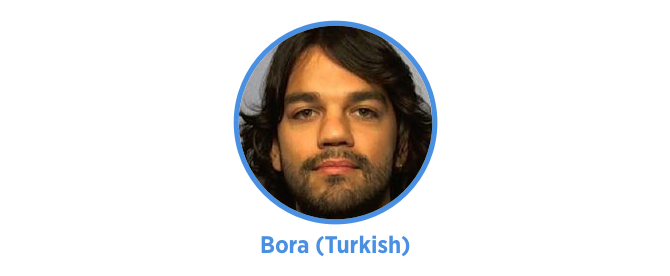 About Bora
Bora is an English-Turkish translator. He loves translation because it is a job that relies on creativity. "You can translate many words and phrases in many different ways – it is up to you which one you choose" he says. "So, in the end, it is your creation and artwork." Bora enjoys the feeling, after a long day of hard work, that his creativity has paid off and he has a high-quality finished translation project.
#1 Be empathetic of your reader
"Since our aim is localizing, we have to put ourselves into the reader's shoes and read the text after we translate it. Only then can we realize if it appeals to the target language group."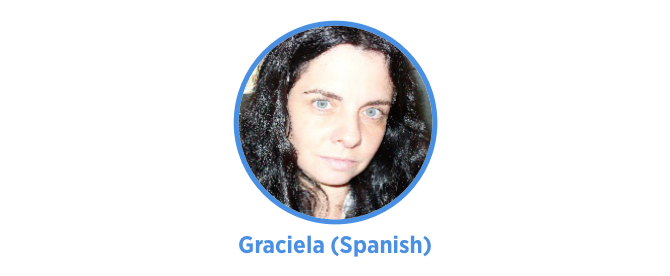 About Graciela
Graciela is an English to Spanish translator. With more than 15 years of translation experience, she has worked in many different subjects. She loves translation because it allows her to combine her two passions: video games and languages.
#2 Use a consistent voice and glossary
"The most important thing when localizing is to decide the style and basic terminology that are going to be used. Consistency is a priority so it's essential to create a glossary and follow it throughout the whole project, especially when working with a team."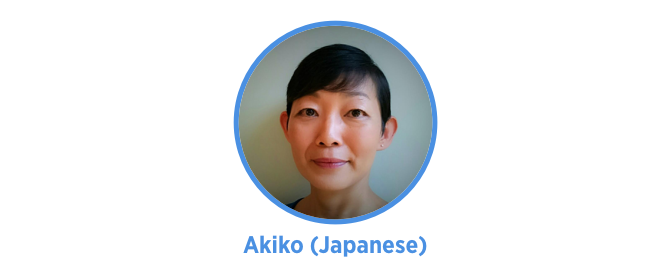 About Akiko
Akiko is an English to Japanese translator who, in her own words, is an "organized, systems-oriented and detail-oriented person who enjoys languages, reading and solving puzzles." Translation is the perfect combination of all of these interests, and "fits her personal traits like a jigsaw puzzle." She enjoys discovering all sorts of interesting apps in different industries through her work with OneSky. "This is a really fun bonus for me and I love the opportunity to be able to translate a wide variety of subjects and to keep learning something new all the time."
#3 Study and read
"Study the subject matter relevant to what you are translating. Study translation techniques and keep improving your memory. (There are a lot of websites and books available on translation techniques.) Doing a lot of reading in the target language is also important. When I come across expressions that impress me or interest me, I add them to my database."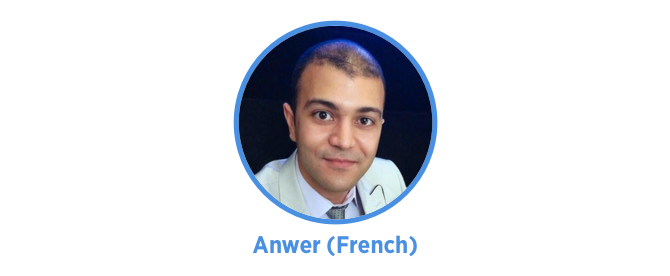 About Anwer
Anwer is an English to French translator who enjoys "having the ability to connect with clients from so many different countries and cultures." As he says, "it's great to discover so many concepts and words from a wide range of themes and subjects."
#4 Communicating with the client on a regular basis
"Whether it's about the character limit of a specific string or the intended meaning of certain words/expression, communication is crucial. It puts the client at ease and shows them our dedication as translators."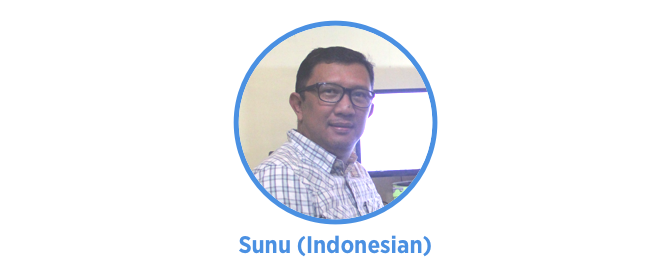 About Sunu
Sunu is an English to Indonesian translator who loves being able to "bridge the gap" between different languages in his translations: "No matter the type of translation work, there is always something new that I can learn. Translation work also allows me to be my own boss, work from home, and do whatever I want when I need a break."
#5 Do your research
"Sometimes we face difficulties when translating a document. Use search engines to find information on the web to make sure that you use correct collocations/word pairings and terms to produce accurate translation. When in doubt, don't hesitate to contact the client and ask questions."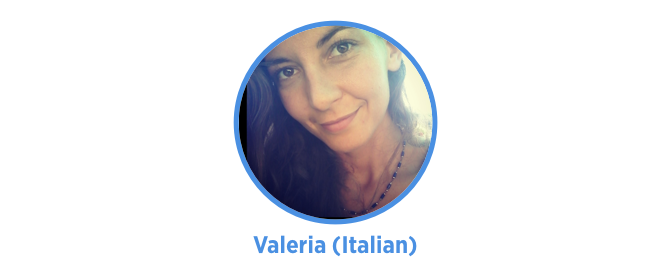 About Valeria
Valeria is an English to Italian translator who loves how translation allows her to "learn something new each day": "I am always up-to-date with local and international news. I can plan my days as I want and I can work in (almost) any place in the world. In the end, I usually stay at home with my office chair and 2 monitors, but that's still MY choice!" Her motto is: "Work less, earn more and enjoy your time!"
#6 Be honest with yourself
"If you don't feel comfortable with a job, don't accept it. There could be many reasons why a job does not fit you (rates are too low, the topic, the deadline, a frustrating client…), and each one of them is a good reason to say 'no'.
When in doubt, always ask the client. At the beginning of my freelance career, I was hesitant to ask my clients for clarifications as I was afraid to look unprofessional or to bother them. But now I know that most of the clients are happy to explain specific terms/context: they know you care and you want to get it right."
Wrap Up
We hope this gives you a better idea of the process and passion behind the exciting translation industry.
Interested in seeing these translators and hundreds of others in action? Check out OneSky's Professional Translation Services.
Limited time offer: from now until October 27th, get 5% off your initial order of $100+ with "5OFF1SKY" coupon code. Consider it a small gift on us for this special occasion.
Happy International Translation Day!